St. Thomas' wet & wild rides
A 'fast forward' island tour is the best way to describe the conditions and courses for most classes on 43rd St. Thomas International Regatta's second day. While the one-design IC24 as well as VX One classes sailed round-the-buoys and beach cats remained on shore, the rest of the participants came out to play on round-the-island courses set off St. Thomas' and St. John's shores. Winds stayed in full force with continuous gusts over thirty knots making for some wild and wet rides.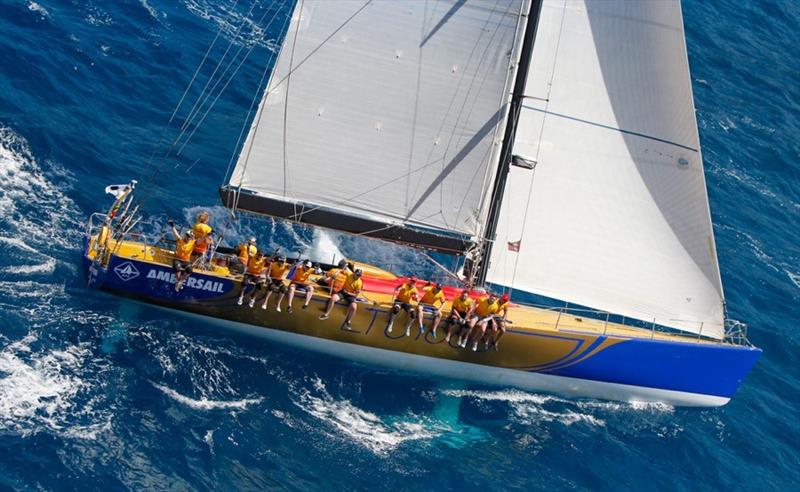 Marblehead's Robert 'Bump' Wilcox told that they did not do very well this day as they have a brand new crew that is not used to sailing in this much breeze and they were off on our spinnaker work. But he has to say that the racing was just magnificent.
He added that going around the buoys might be a good way to sharpen few skills, but point-to-point racing around the offshore islands and cays especially here in Caribbean is greatly breathtaking – it's almost as good as a Greece bareboat charter. Where else can one tack right off the beach and see all the way to the bottom in twenty feet of water. This is just beautiful sailing there.
Corr, whose squad stays in the 2nd spot place in CSA Spinnaker Racing, told that the rudder stalled in the higher wind speeds that made it difficult to steer at times. They won the class last year and beat El Ocaso. They are, now, in front of us by 5 points. This is not game over yet. They are looking forward to a great last day.
Jack Slattery, the tactician aboard Flow, said that they pushed it very hard. They would hear a noise of something breaking, fix it and keep the boat going.